Domestic Violence & Divorce
Experienced Rockwall Divorce Lawyers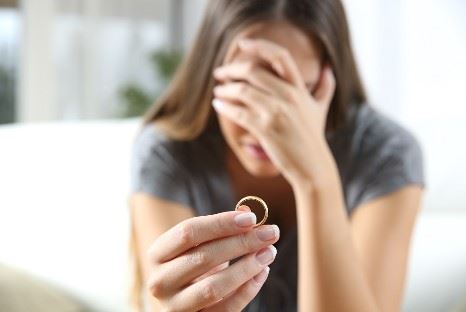 Texas is a no-fault state, meaning you do not need to have a reason to get divorced. However, filing for divorce for the reason of cruelty will have an impact on how the divorce proceeds, and if you have been a victim of domestic violence, it is recommended you list this as the cause when you file for divorce. Courts will take extra precautions to protect you and your children if you are removing yourself from an abusive home.
The divorce attorneys at The Branch Law Firm in Rockwall have handled many divorces for people who have been affected by domestic violence. We can provide you with assistance through the divorce process and help you understand how this factor will impact your divorce. Additionally, if you are being falsely accused of domestic abuse during a divorce, we can represent you in court proceedings and challenge the evidence against you.
---
Whether you have been abused or have been falsely accused of abuse, our firm can help you protect your rights and your family. Call today.
---
How Does Domestic Violence Affect Divorce?
The divorce process changes when domestic violence is the cause, in order to protect the victims of abuse. Most of these changes are designed to protect the victims from further violence and ensure they have the resources to re-establish themselves in a safe environment.
The following are some ways that domestic violence affects the divorce process in Texas:
The 60-day waiting period for divorce may be waived.
A judge may order a temporary restraining order against the abuser.
The abuser may not be entitled to shared custody of the children. A judge may deny joint custody when abuse has occurred. The court will consider many factors when making this decision.
hen dividing property and assets, the court may consider what a victim of abuse need to safely reestablish themselves. A property division is not necessarily a 50/50 division. In Texas, a court must divide the marital estate in a manner that is "just and right."
A court may consider domestic violence when deciding whether one spouse will provide spousal support to another.
You Are Not In This Alone
Leaving an abusive spouse can be intimidating. You do not have to go through this alone. If you are planning to leave an abusive spouse, it is recommended that you hire an attorney before you start the proceedings. A lawyer can notify your spouse that you are filing for a divorce on your behalf. You and your attorney can then petition for a protective order so that an abusive spouse cannot come near you or your children. If you hire our divorce attorneys in Rockwall, we will do everything in our power to make sure you are protected.
Likewise, if you are being falsely accused of abusing your family, we will fight vigorously to protect your name, reputation, and access to your children. Domestic violence is a serious allegation, and courts will not move forward on these claims unless there is evidence the abuse did occur. Our team has experience challenging misleading evidence.
---
For more information about domestic violence and divorce in Texas, call (469) 299-5944 or contact us online today.
---
Why Choose The Branch Law Firm
Board Certified Family Attorney

Empathetic, Trustworthy and Professional

We Put Our Clients First

Focused on Positive Results

Personalized Strategy for Each Client's Needs

Trusted Reputation in the Community