Dallas Child Custody Lawyer
Texas Parental Rights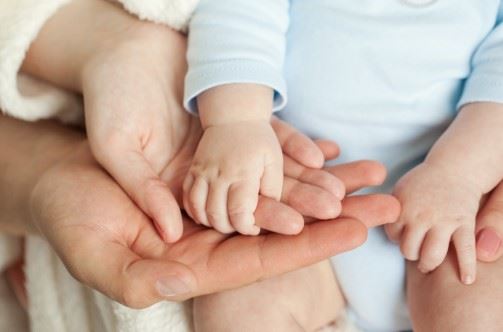 Nothing is more important to mothers and fathers than ensuring their child is happy and healthy. Sometimes divorce is the best means of achieving this happiness, despite how frightening the prospect of single parenthood may be. While you may fear ending your marriage because of the adverse effects it will have on your children, you can avoid these pitfalls and prevent your child from any emotional, social, or psychological damage.
Legal representation of parents in child custody cases is, by definition, a balancing act. Our child custody lawyers in Dallas will work together with you on your custody case, should you hire our firm. We will advocate for your rights as well as factors affecting your children's well-being.
A family law court will expect your legal solutions to consider the best interests of your children. A judge will evaluate a myriad of factors when making custody determinations. When you work with The Branch Law Firm, we will strive to protect your parental rights while also preserving stability for your child or children.
---
Call (469) 299-5944 today to arrange a meeting with our legal team.
---
Types of Child Custody in Texas
There are three types of child custody in Texas that can be awarded.
Temporary Custody
This is when a decision for temporary custody is made in the best interest of the child while a couple waits for a court hearing. The custody ruling may change after the hearing.
Retain a Lawyer for Joint or Full Custody
This is when one parent gets full custody of the child, which includes legal and physical custody. The parent awarded sole custody will make important decisions regarding the child such as education, religious activity, medical care, etc. (legal custody). The child will also reside with the parent awarded full custody (physical custody).
Split Custody
This is when there are two children and each parent gets physical custody of one child.
Joint Custody
There are various types of joint custody.
Joint legal custody – This is when both parents have a say in raising the child and making important decisions regarding the child, but the child still primarily resides with one parent.
Shared physical custody – This is when the parents split the physical custody of the child. The child will go back and forth living with each parent.
Combination – An agreement could be reached combining the different aspects of joint custody.
Finding the Best Possible Resolution to This Complex Problem
Child custody matters are almost always complex and have the potential to be very litigious. However, litigation is not always inevitable.
If circumstances allow, we will encourage you to work together with the other parent to develop a parenting plan that benefits all parties involved, including your minor children. Because cooperation can be difficult, we may advise you to seek private counseling or play therapy. The attorney at The Branch Law Firm approach the health and well-being of the client and the children as factors that strengthen your case, strengthen your parent-child relationship, and recognize your children's best interests.
Some factors that may be considered when deciding custody rights include:
The child's preferences
The relationship between child and parent
A parent's mental and physical health
Work obligations of one or both parents
Each parent's living situation
Proximity to the child's school and friends
We can guide you toward a workable plan for shared parenting that takes into account critical child custody and visitation issues. A good foundation established at the time of your separation or divorce can help prepare you and your children for the road ahead.
Unfortunately, not all custody matters can be resolved through cooperation. If it becomes necessary, we are ready to go to court to fight for your parental interests and the interests of your children.
Proving a Parent to be Unfit
Many families go through a custody hearing hoping to get full custody of their children. They assume the other parent is incapable. The parent must, however, be able to demonstrate that the other parent is unfit. They must also be capable of doing so without slandering . An accomplished lawyer will assist you in this process and lay the foundation for proving that the other parent is unfit.
A Texas court rarely absolutely terminates a parent's rights. As a result, you would need to demonstrate that the other parent is unfit. To obtain sole custody, you must complete the following steps.
The court will not accept your opinion for it. It is preferable if you can have as much proof as possible. To show that the parent was emotionally or physically abusive to the child, you would need to include photos, witnesses and recordings. You would need to have copies of the other parent's criminal history if the other parent has been convicted.

A Child Custody social investigation is a court-ordered evaluation that the judge can use to determine who should have custody of the child. Even if it isn't required by the judge, a lawyer may request a social analysis of both parents to decide who should have custody. The parents' living standards, jobs, parental involvement, and the availability of other relatives who frequently communicate with the children are all included in the study. Case managers or social workers evaluators who are skilled and specialists in dealing with families and children perform these studies.

You may be able to collect documentation that your ex-spouse has a substance abuse problem. You will also display criminal reports indicating that they were arrested for intoxicated disorderly conduct, DWI, DUI, or failed related to substance checks.

Collect documentation of a family abuse background. Health history or police reports may be used to do this.

A diary will disclose historical data about a parent who doesn't spend time with their child.

Attending the hearing is the next step in the process. You'll have to justify why you think the other parent is unfit. You must also carry copies of any evidence you have to back up your point. All sides will be heard by the judge. They'll make a decision or apply for a child custody assessment.
How Can I Protect My Child?
What children want most is to see their parents getting along, even in the non-traditional sense. This excludes cases involving abuse or domestic violence of any kind, in which safety takes precedent. You cannot successfully maintain a positive bond with your child if you are a constant source of contention. Arguments are impossible to eliminate, but they should be minimized as much as possible.
Your child will not understand the complexities of your marriage nor will they comprehend the intricacies of any conflict. They will simply see their parents failing to get along and draw their own conclusions about who to blame—blaming you, your ex, and even themselves. This can have irreparable damage on your child's psyche and self-worth, sparking feelings of depression or resentment towards either one of you. Staying as amicable as you possibly can, at least while in the presence of others, is vital. Single parenthood is an intimidating challenge, though it doesn't have to be.
Get Answers & Guidance Relevant to Your Texas Child Custody Matter
Every child, client, and family law case is unique. The outcome of your child custody case will deeply impact your child's life. Child support for your son(s) and daughter(s) will also be included in your court order.
We are available to listen and advise you on ways to balance your child's rights and your parental rights. With law offices in Dallas, our child custody lawyers counsel clients from communities such as Greenville, Heath, Rowlett, and the Dallas area.
---
Call (469) 299-5944 or send an email message to request a consultation.
---
Why Choose The Branch Law Firm
Board Certified Family Attorney

Empathetic, Trustworthy and Professional

We Put Our Clients First

Focused on Positive Results

Personalized Strategy for Each Client's Needs

Trusted Reputation in the Community