About The Branch Firm
Board-Certified Family Law Lawyers in Dallas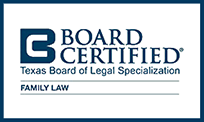 Your family law legal situation is unique. Dallas divorce attorney Betsy Branch is well-prepared to provide the right solutions to meet your needs. Turn to us for customized counsel and representation.
Learn more about our legal team's background and qualifications through these links:
When you become a client of The Branch Law Firm, our personalized representation begins with listening. We then help you to clarifying your goals and priorities and help you explore your options. We will prepare a tailor-made road map to your goals with clear explanations and guidance appropriate for your circumstances.
Reach Out for Reassuring Guidance through Crucial Legal Challenges
Your divorce or child custody dispute may be resolved by one of several options such as settlement negotiations, mediation, or litigation before a judge or jury. At The Branch Law Firm, we will keep you well-informed and prepared to make decisions in your best interests.
Get Legal Help
The Branch Law Firm, located in Dallas, Texas, invites your inquiry. Our clients come from throughout Dallas County, Dallas County, Hunt County, and Collin County. Call (469) 299-5944 or send an email to request a consultation.
Why Choose The Branch Law Firm
Board Certified Family Attorney

Empathetic, Trustworthy and Professional

We Put Our Clients First

Focused on Positive Results

Personalized Strategy for Each Client's Needs

Trusted Reputation in the Community